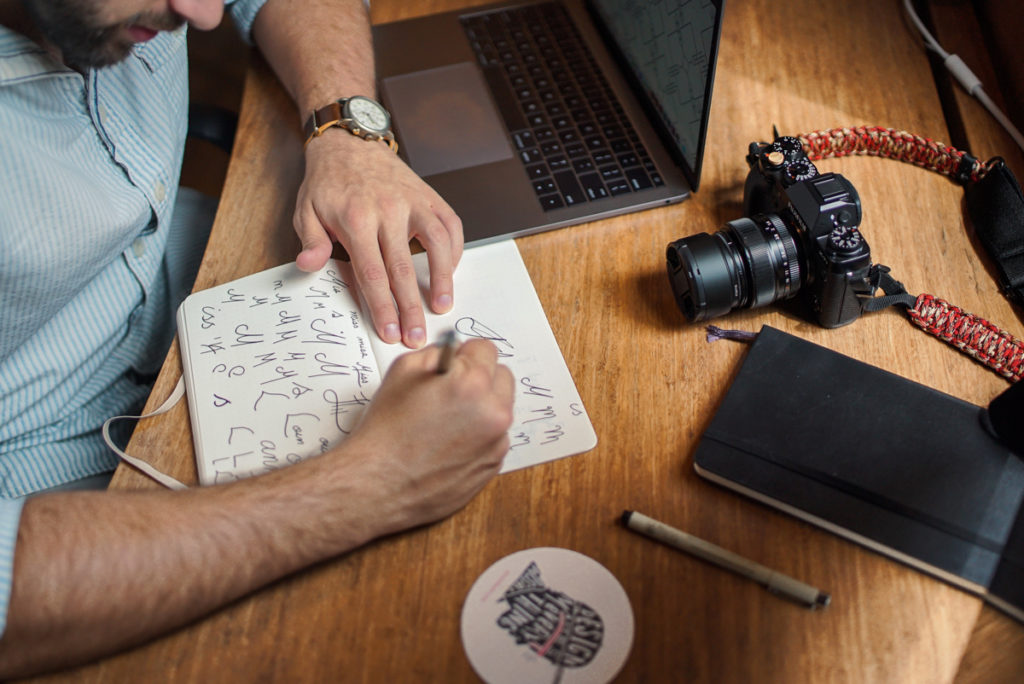 Episode 031: Update Your Branding
Podcast: Play in new window | Download
Subscribe: RSS
Last week's challenge: Have a Plan
Natalie and I challenged our listeners to Have a Plan. Creating a plan helps us to not stress out about the things we have to do each and every day.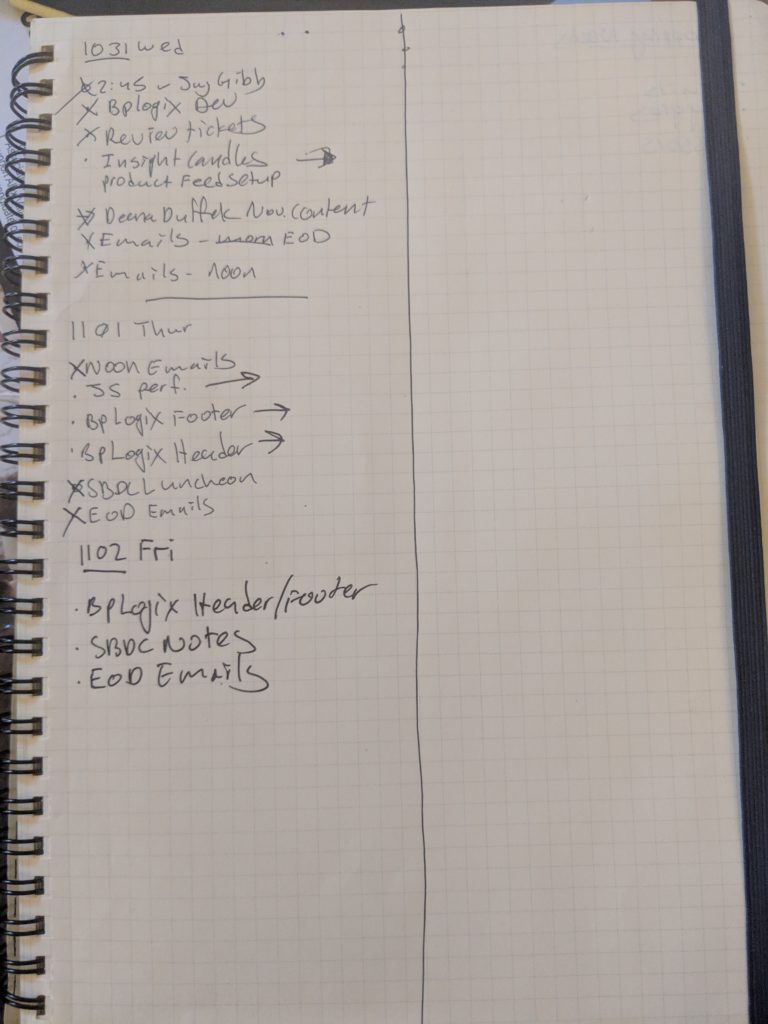 Natalie is a natural at planning but she still derived value from last week's challenge. She was able to, to draw from Stephen Covey, "sharpen her saw" and reconfirm her planning strategy.
For me, I did decide to go the Bullet Journal route and took pen to paper this week. Bullet Journaling has been a fun practice thus far. It's easy to get setup and all you need is a basic note book and pen/pencil.
While I did a good job at the tactical planning (day-to-day) but I'm lacking the big picture planning (strategic planning). So that's an area that I can improve on.
All in all, I think the challenge was super helpful for me. My big take away is to be consistent, find something that works for you, keep it simple and don't forget to plan for the future.
This week's challenge: Update Your Branding
Let's jump in the time machine folks and go back in time! Let's go back about fifteen episodes to be precise when we organized our branding assets (Episode 15: Organize Your Branding). We asked you all to get your branding assets in order, business cards, logo artwork, anything that has your mark on it.
It was a two-part challenge because this thing was going to take a lot of time.
So, for this week's challenge, we're going to refresh our branding!
Branding is what helps people identify our business, something that gives our shop an identity.
Options for refreshing your branding
Hire a low-cost service to create/refresh the branding.
You could DIY your branding.
Hiring a professional designer.
Hiring a professional designer
Pricing can be all over the place. There's really not a standard. Some desginers may charge around $10,000 to start. That said, there are a lot of designers who charge far less, who are incredibly capable. So do your work. How do some designers charge so much more than others? Well, that's a whole other article. The important thing to note is that a good designer wants to understand your business; they want to understand how you will use the logo mark. Where will your logo appear (shirts, cups, vans, trucks, commercials etc)? That all plays a factor in the pricing. What is the value of your brand to your business? I say it's pretty darn priceless. Don't skimp here.
Pay good money for a professional that fits within your realistic budget. There are designers who will fit your budget, just make sure the scope is clear. Perhaps a minimum budget of $1,000 is a good budget to start with.
Hire a low-cost service to create/refresh the branding.
You could look to a low-cost marketplace such as Upwork or Freeeup (who were on our podcast a while back).
Often these services, for their lowest-cost professionals, you're dealing with someone overseas. They are a lot cheaper than the US-based professionals. You can sometimes run into really poor experiences, timezone difference challenges, language barrier challenges and more. So it takes a lot of effort to really suss out the right professional. To that point, I really have grown to like Freeeup quite a bit because of how they do the quality control for you. You choose a rate that works for you, location preference, and then they connect you to a freelancer. On upwork, you have more control but it just takes time to sort through the professionals.
You could look at Fiverr, too. Even though they tout things for five bucks, you often spend a lot more than that. I've used Fiverr for quick concepts but, really, I haven't gotten much of value from them.
So maybe you get some quick concepts built and then hire a pro to further define that concept.
Pro tip: Ask your designer for an identity kit guideline. It'll keep your design assets in order and having one place to see colors, fonts, marks etc.
Unsponsored Shoutouts and Recommendations!
Hire your next professional freelancer from Freeeup!
Show Notes:
1:49 — We review last week's challenge and we came up with a plan.
11:30 — Natalie and I travel back in time to talk about this week's challenge.
As always, don't forget to leave us that gushy 5-star review on iTunes and what not. And remember, kids, keep it simple and most importantly Keep it Doable!