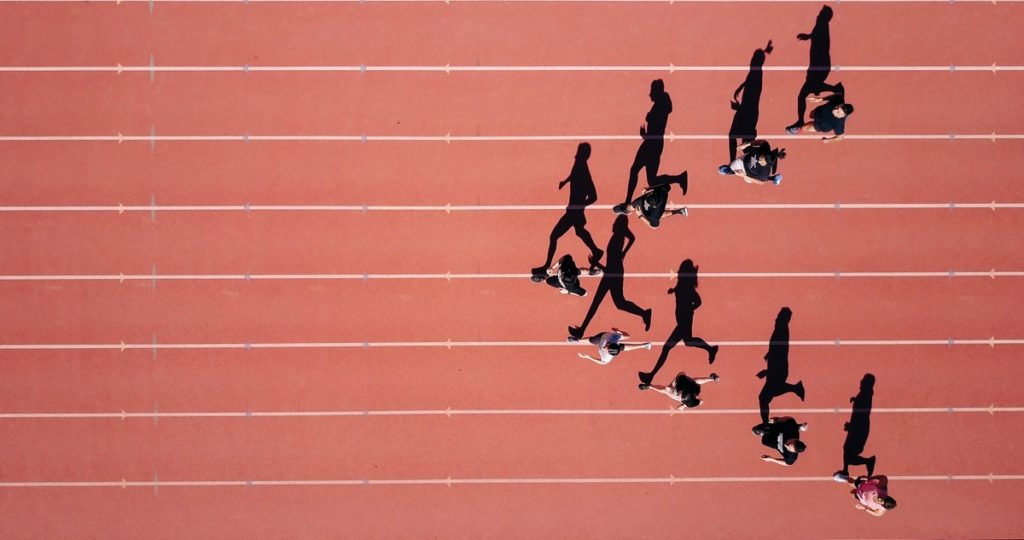 Episode 027: Lets Get Physical
Podcast: Play in new window | Download
Subscribe: RSS
Last week's challenge: Competitor Analysis.
Just really quickly, we're a fan of Katie's Cupcakes. It's where I bought Nat's challenge failure cakes.
Last week we challenged you (and ourselves) to do competitor analysis. We each chose three different competitors.
Natalie's analysis noticed that no blog posts were getting published by her competitors, very little social media presence. She looked at a big company as well. She noted an ad campaign that they ran. Upon further inspection, she noticed the company didn't offer a piecemeal service. They offered a full online suite or package from website dev, social media presence, ad campaigns and more. The pricing was done as a yearly fee. She found that their reviews were mostly very low, customers were unhappy, that there were negative blog posts as well. She found that the company was hiring (70 job openings in fact). All the open job postings were for salespeople and account reps. So no talent was being hired to produce the work.
For myself and DigiSavvy, I was looking at the competition I had for keywords. So I looked at competitors who came up tops. I looked at why the competitors were ranking so highly in search. I used SEMrush to analyze so that I could analyze backlinks to my competitions websites. Backlinks are links back to your site. Backlinks are also highly valued by search engines in assessing a website's rank.
Another competitor I found was getting hit with a negative SEO campaign. I notified the business owner and let them know they were being targeted in a neg SEO campaign. Even though they're a competitor, it's still okay to be collaborative and also to be a good neighbor. It's just good karma. Google provides tools to disavow bad or spammy links to your website. Many of the sites outranking me are either doing better social media, have better links, or are older.
One tip here is that when you have link text pointing to your site, ask the people placing the link to use specific alt text.
This week's challenge: Let's Get Physical
We've been feeling sluggish folks. For myself, I haven't been as physically active I should be. I've been neglecting my CrossFit (which I recently started), and I haven't been consistent with my running.
Physical activity impacts, naturally our physical health and (not so obviously) your mental health.
So we recommend as part of the challenge this week is to implement physical activity in your weekly routine. At least two hours and thirty cents per week. Whether it's a walk or a strength training routine just lean into it. Add a couple of days per week, maybe fifteen minutes per day. It doesn't have to be a full hardcore thing either. Just start a thing and try to keep at it. Or restart a physical activity that you've let become stagnant, or start a new thing.
Show Notes:
5:10 — We begin talking about our Competitor Analysis challenge.
31:00 — After taking forever to talk about last week's challenge we finally get to brass tacks on this week's challenge.
As always, don't forget to leave us that gushy 5-star review on iTunes and what not. And remember, kids, keep it simple and most importantly Keep it Doable!