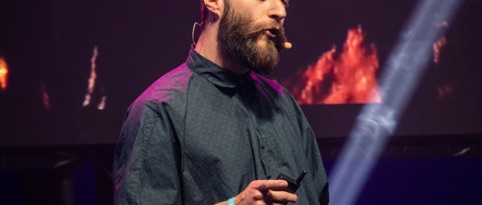 Episode 016: Apply to Speak at an Event
Podcast: Play in new window | Download
Subscribe: RSS
Last week's challenge: Get Your Assets Together
Last week's challenge we challenged you all to get your business's brand assets together, to make sure that you have access to them in one easy-to-find place. Why? Simple! One day you may engage a designer to create brand materials for your business, like billboard signage, new business cards or more. Natalie noted that she's struggled to get logos and designs from clients time and time again. Don't be those clients! Be the biz owner who has their sh*t together!
A Blast from the Past
Another unexpected benefit to all this work is that you get to travel back in time and see how your branding used to look. And let me tell you, Nat and I FUCKING LOVED IT!!!
Back in the day, when Natalie used to peddle e-cigs and mountains of kombucha, her former business partner came up with the logo ideas below. That first mark on the upper left? Yeah, that definitely looks like if Pikachu took another route and started wearing diapers and suffering the consequences of absolute zero sleep for ten years.
How about that upper-right-hand logo treatment? Y'all didn't know Natalie was a tattoo artist did you? Well, she was and she got this tattooed on her right shoulder blade. Ask her about it some time!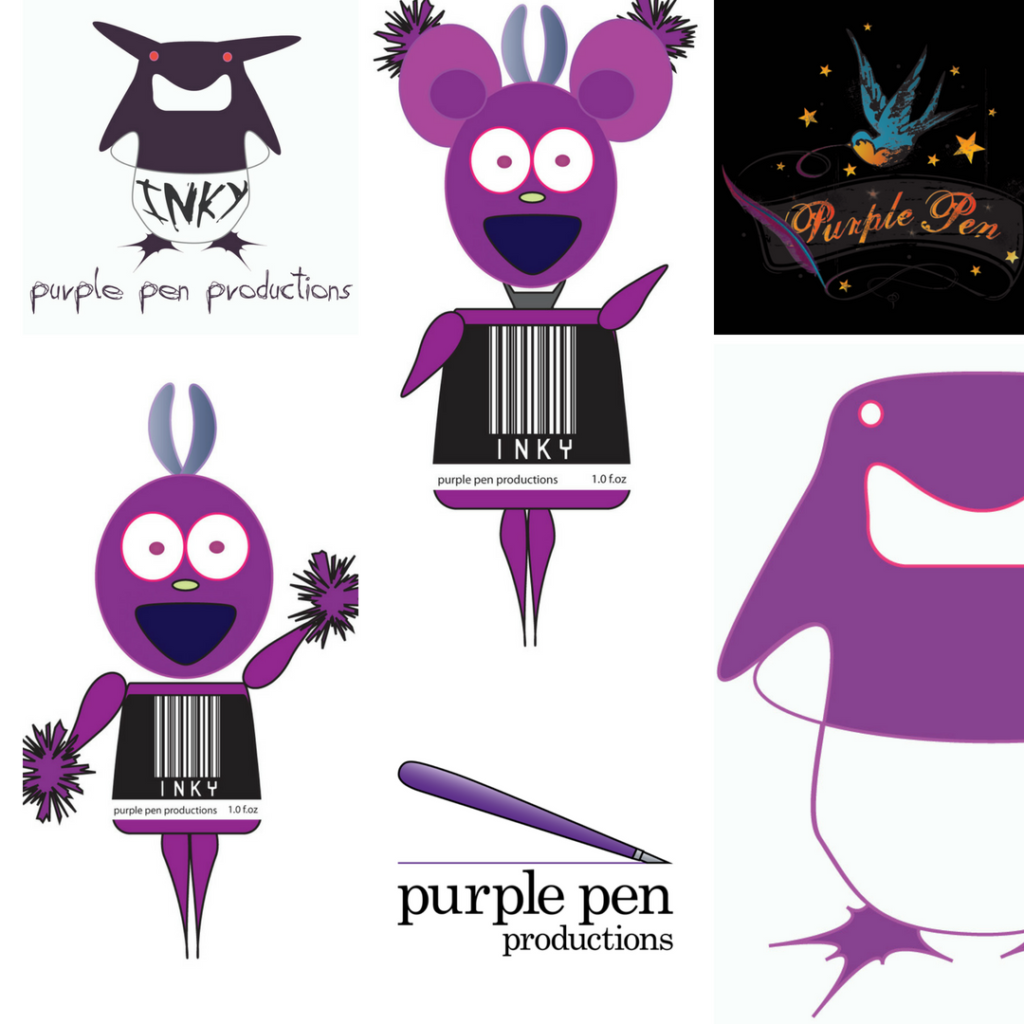 My own business branding has undergone several changes over the years. Here are but a few of them below.
These images represent the first logo and site design for DigiSavvy. You can also see our brand guidelines here, too.
This week's challenge: Apply to Speak at an Event
Although it's not discussed nearly enough in the blogs and articles I read, speaking is a powerful marketing tool available to you. By simply standing up in front of an audience and sharing your story,  your expertise, your passion, you not only have command of the audience you're speaking to but you also establish yourself as an authority to many people at once.
Perhaps you think no one wants to hear what you have to say or that your talk would be boring. I'm here to tell you that you couldn't be more wrong. People connect with stories, people looking for answers will look at your answers and likely integrate what they learned into their life and business.
Personally, my personal speaking appearances have helped raise my visibility within the communities that I serve and have opened up opportunities I'd otherwise have no access to. Some of my favorite projects have come from those who have seen me speak at events.
Maybe you're afraid of public speaking and that's totally fine. In fact, fear of public speaking, unlike American politics, is a unifying topic for many people. Getting in front of an audience and delivering a talk isn't easy and it requires preparation but if you put in the effort you're going to deliver the goods.
I can't tell you how to overcome those fears definitively. What I would tell you, however, is to be objective an ask yourself: Is my fear really valid? Is this all in my head? So what if I fail? What's the worst that could happen? Is it the worst thing that will ever happen to me? Overcoming the fear isn't easy but there is help out there.
Where to find places to speak?
That's always the trick, isn't it? It's hard to find places accepting speakers. A quick Google Search may unearth upcoming opportunities.
Consider checking in with your local chamber of commerce to see what they have going on. Also, look up any local business networking groups that you can ping to see what opportunities exist. Perhaps, find a local meetup to speak at. On the meetup tip, you could even schedule your own meetup and bring people to you.
Resources for this challenge
Show Notes:
02:33 — Natalie spends several moments giving Alex a hard time once again about his criminal activities and also being broke. She's always teaching Alex lessons he doesn't give a shit about. They recap their previous week's challenge. Alex shares that he completed one of his challenges where he takes a distraction-free vacation.
15:30 — Natalie and Alex start talking about this week's challenge as Nat scooches in at the buzzer with her completed challenge.
As always, don't forget to leave us that gushy 5-star review on iTunes and what not. And remember, kids, keep it simple and most importantly Keep it Doable!
Source for Featured Image